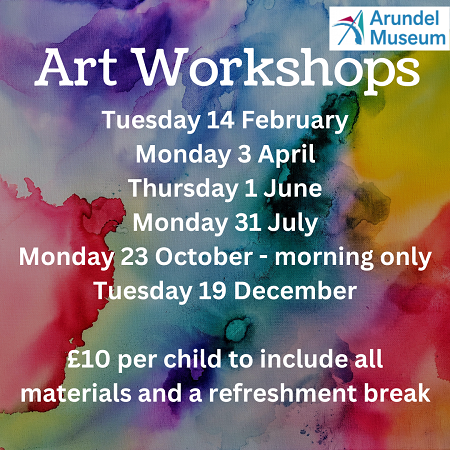 Children's Art Workshops
Plan your school holidays to include our art workshops.
More details and booking will be available closer to the time.
The class is suitable for 7-12 year olds and all materials are supplied.
To book a space please call in or telephone Arundel Museum on 01903 885866 or email office@arundelmuseum.org
Thursday 1 June:
'Creating Kandinsky … a Colourful Journey into the Abstract.
With watercolour paints the children will explore the Abstract/Expressionistic work of Wassily Kandinsky. He was born in Russia in 1866 and died in France, aged 77,  in 1944. He talked about painting as composing music. 'Colour is the keyboard, the eyes are the hammers, the soul is the piano with many strings.'
We look forward to exploring Kandinsky's artwork with the children. It will be exciting!
10.30-12.30 – 2.00-4.00