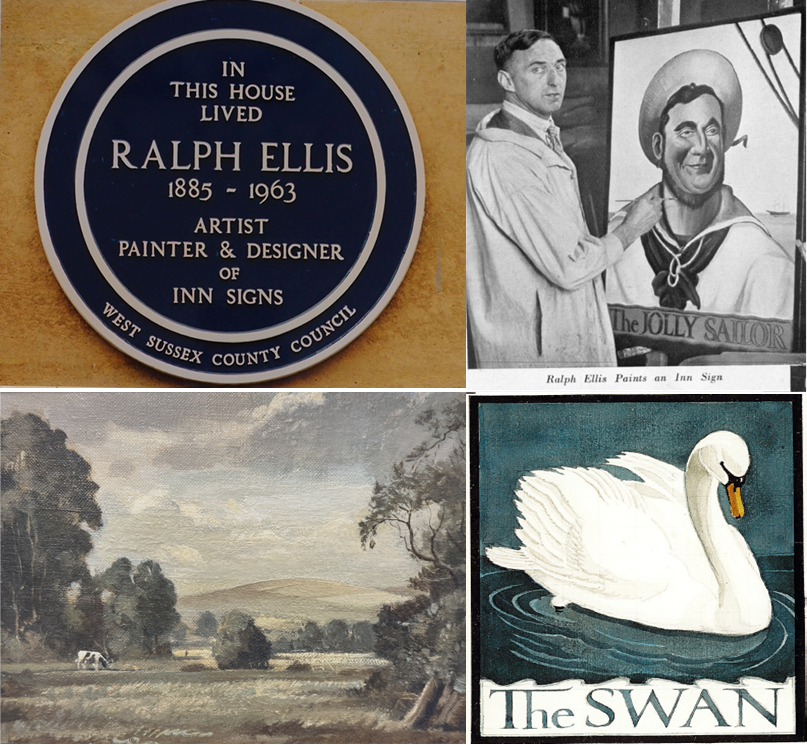 NEW EXHIBITION: 'Ralph Ellis Artist and Inn Sign Designer'
Join us for the first of three major exhibitions planned for 2023!
Discover the story of the Arundel resident who was one of England's most successful inn sign painters.
Ralph Ellis' inn sign painting career started in the 1920s and he retired in the 1950s. He painted hundreds of inn signs and was commissioned by breweries across England. Whilst people may know that he was an inn sign painter, this exhibition will give a wider view of his life. Including a profile of Ralph Ellis (1885-1963), his life before and after the Great War, and the growth of his inn sign business, including the technical process for making the signs and the work he exhibited in national exhibitions.
A Museum entry ticket is required to visit this exhibition. Members of Arundel Museum Society enjoy free entry. Why not consider joining to support the Museum?
Please note from time to time the exhibition will not be open at the following dates and times:
Each Wednesday morning (10am-1pm)
Monday 15 May (1-4)
Saturday 20 May (1-4)