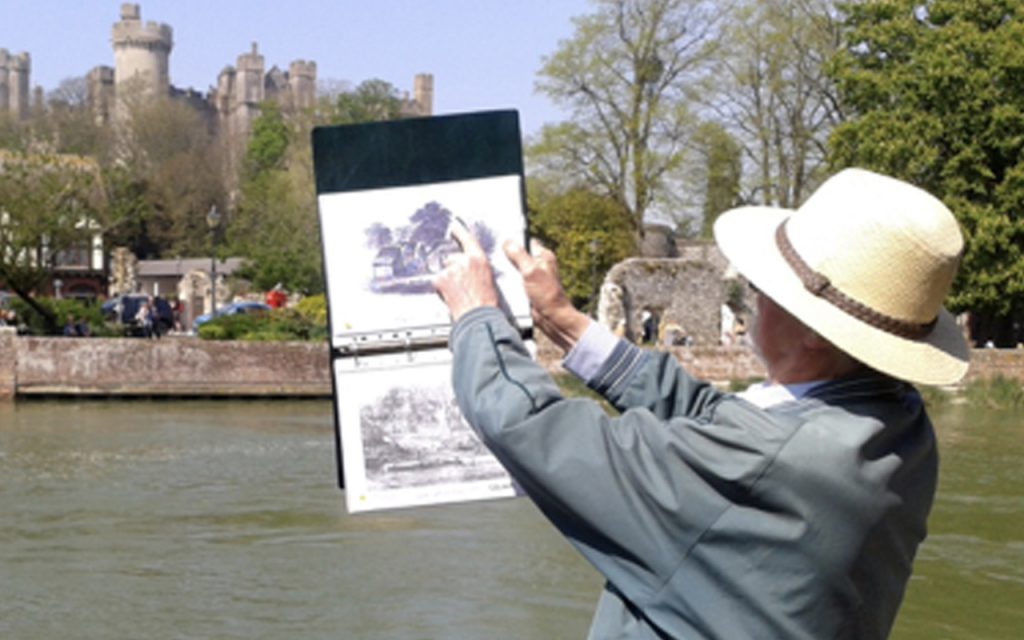 Arundel Museum is the ideal destination for groups at any time of year.
Please get in touch to find out more information.
This is a fascinating visit for any interested group.  We can tailor-make to suit the requirements of the group.
This could include for example handling items from the Museum's community collection or seeing photographs from the archives. 
Of course, no visit is complete without refreshments and a chance to see the Museum, £10pp
Enjoy our Winter Outing (October-March)
Your visit would include an entertaining and informative talk about the history of Arundel. This can be tailored to a different period of history if you prefer.
Coffee and a Museum visit is also included, £10pp.
Enjoy an entertaining walk around the town with one of our experienced guides.
Your group can visit the museum and enjoy refreshments as well, £10pp.
Get in touch to find out more about your next group visit 01903 885866
All group visits need a minimum of
8 people please.