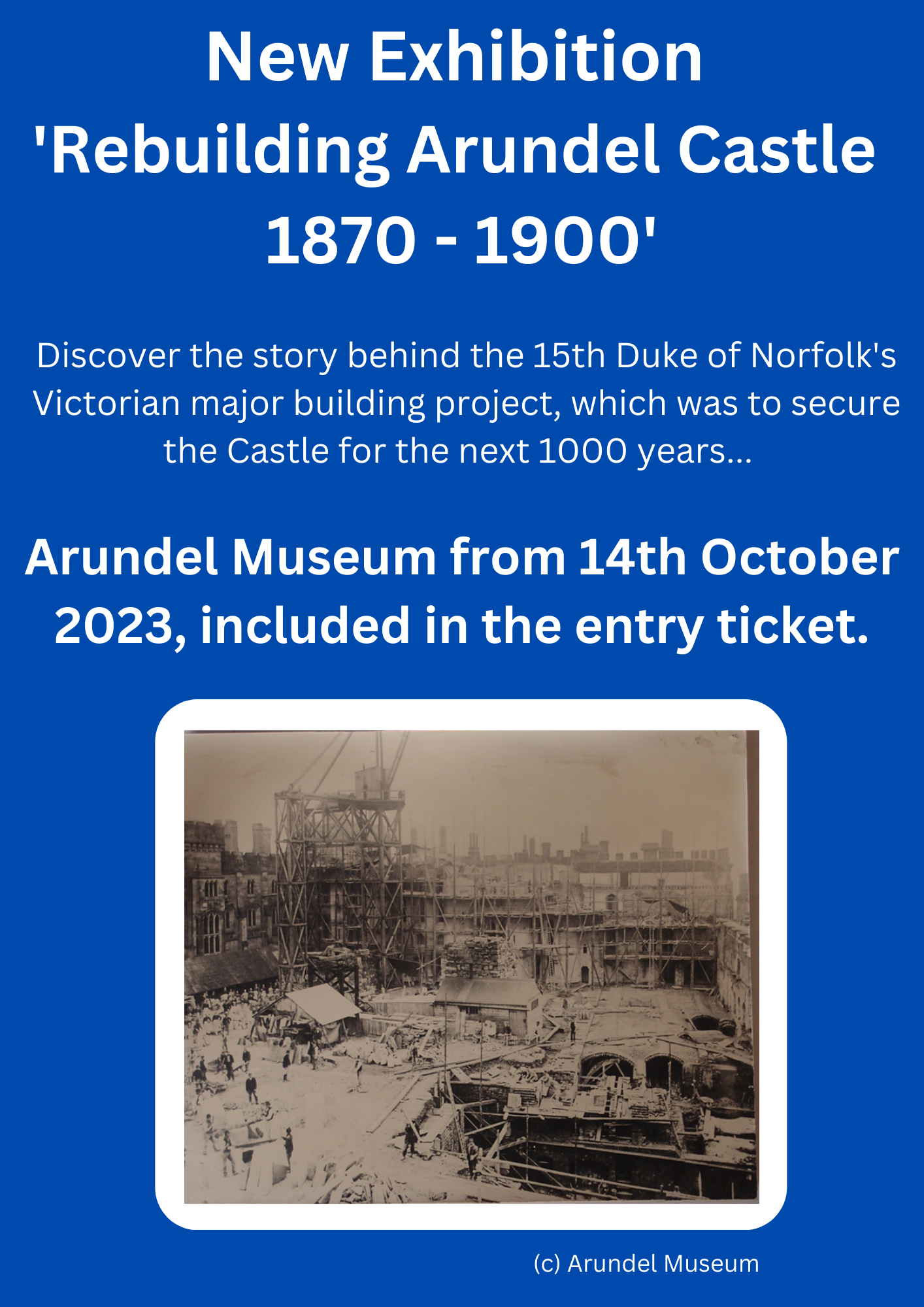 New Exhibition: Rebuilding Arundel Castle 1870 – 1900
Discover the story behind the 15th Duke of Norfolk's Victorian major building project, which was to secure the Castle for the next 1000 years…
Entry to this will be included in the Museum entry ticket. More details to follow soon.
Please note, there will be some days that the exhibition will not be open so please check the website before travelling, or call 01903 885866.
There will be a talk held on Wednesday 29th November to complement the exhibition, booking will be available soon. You can call to reserve a place 01903 885866.