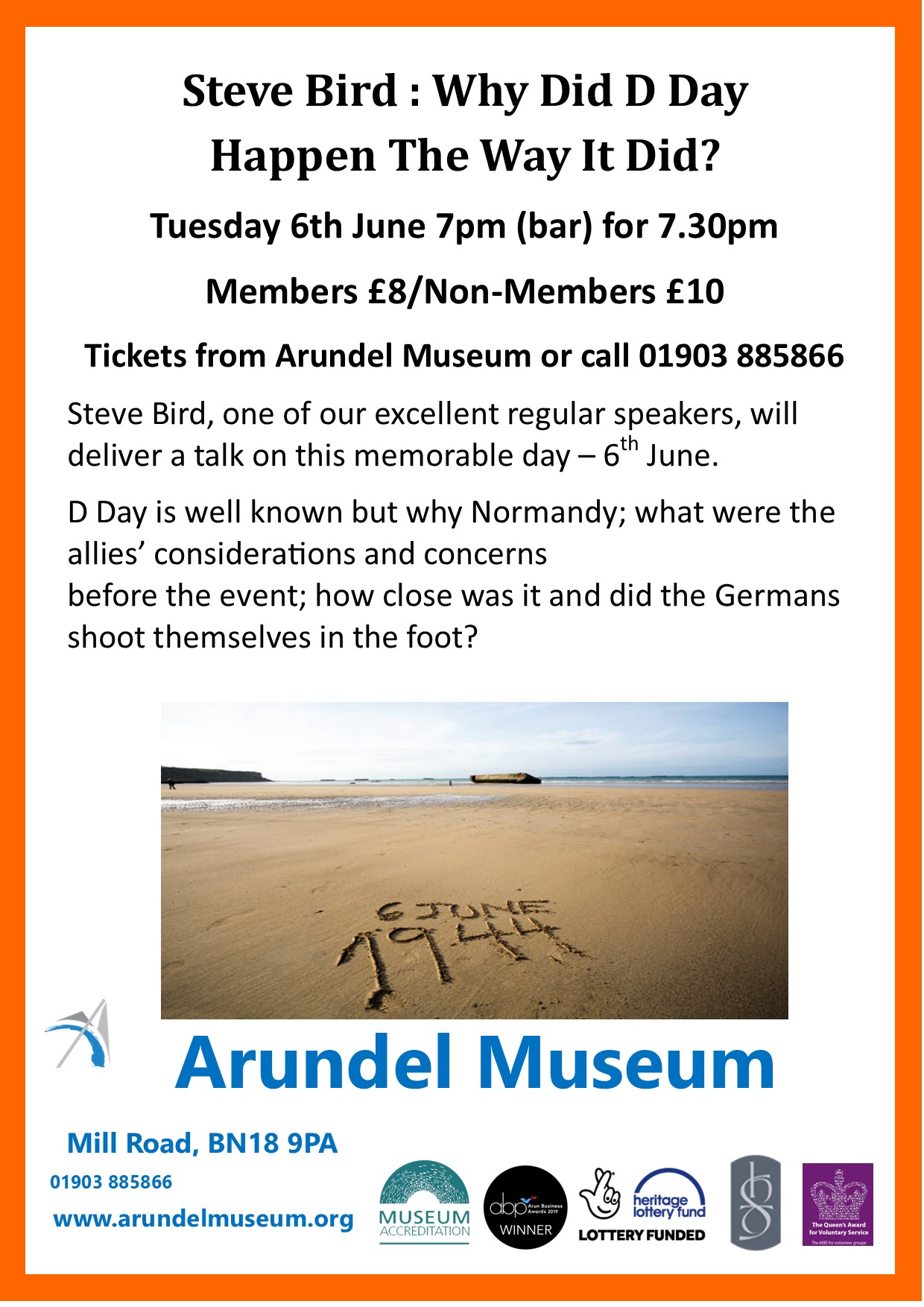 Why did D Day happen the way it did?
Steve Bird, one of our excellent regular speakers, will deliver a talk on this memorable day.
D Day is well known but why Normandy? What were the allies' considerations and concerns
before the event? How close was it and did the Germans shoot themselves in the foot?